Becoming a Sponsor of the Fair has never been easier! Whether you are an individual or a business, YOU can make a difference at the fair. Click the link below to go to the fair's GoFundMe page to make a donation to the fair to help make the fair and the fairgrounds better!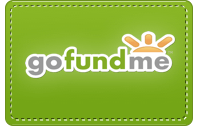 If you would like your donation to go toward a certain event (grandstand, around the grounds, etc.) or project (new lighting in the Horticulture building, landscaping, etc.) write in the destination for your donation in the comment section at the bottom of the form. If you are a business, then write your business name in the comment section as well.


If you would prefer to make your donation in person, then contact a fair board member from the Contact Us page on this website, and any one of them would be happy to work with you.